PTO Leaders: The Supermom Nano Influencers Your Brand Needs To Know About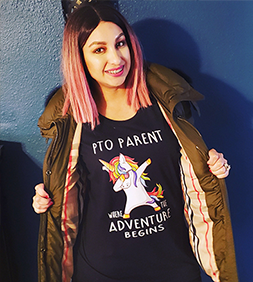 Let's just say Stacy's mom has got it going on—she's the newly elected PTO president and ready to make good things happen at her kid's school.
While Kim Kardashian might not be on her school's PTO board (yet), there's a reason mainstream movies and shows like Bad Moms, American Housewife, and Mother Funders gave a heavy nod to this group of powerhouse PTO and PTA parents: They're passionate, die-hard go-getters and multitaskers who are extremely well-connected and influential among peers in their communities.
In fact, in a recent poll in our Facebook group of more than 55,000 active PTO and PTA leaders, we learned just how involved they are in their local communities, beyond just school, really redefining what it means to be a volunteer. Many of these parents volunteer not only for the PTO and PTA but also as scout leaders, sports moms (and coaches), Sunday school teachers, and room parents—with many of them also working full or part time. Whew!
According to CMSWire, one of the benefits of utilizing nano influencers is that they have the highest level of engagement—and because of this, many brands have begun placing a larger focus on these hyperlocal influencers. "Brands represented by nano influencers are often deemed more authentic, given the higher likelihood that the nano influencer has a real-life relationship with the majority of his or her followers," Triller CEO Mike Lu told CMSWire.* And what's better than an influential PTO mom talking (organically) to all the other moms at school about a new lunchbox snack or product?
PTO and PTA moms and dads work hard to fill the budget holes with money they raise through fundraising, school events, and other forms of outreach to the school community. 83% of the funding for K-12 public schools comes from the state and school districts; the rest comes from federal government, private sources, grants, and other programs,** including PTO and PTA groups. Community groups like PTOs and PTAs are responsible for $4 billion in spending each year (and yep, that's a "b")!***
Reach out to learn more about how School Family Media can help your brand can tap into our network of PTO and PTA nano influencers with online and offline influence – and all the families they're connected to.
*"Social Media Influencers: Mega, Macro, Micro, or Nano," CMSWire
**"10 Facts About Education Funding," U.S. Department of Education
***The Association of Fund-Raising Distributors & Suppliers (AFRDS)