6 Ways We'll Get PTO Leaders Talking About Your Business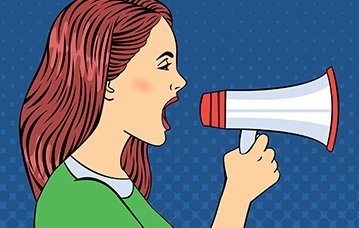 Community groups like PTOs and PTAs are responsible for $4 billion in spending each year (and yep, that's billion with a "b").* So how can your company tap into that spending power and get a piece of the pie? Whether you want to get PTO and PTA leaders buzzing about your business or generate a high volume of interested leads, we have a variety of turnkey products and programs that can help you reach this powerful market of school parent group decisionmakers. Here's our 6 list:
1. Lead Generation
With an average cost per lead of $15 to $20, our turnkey lead generation programs drive a high volume of leads within a short window of time through cobranded custom emails and creative social and digital placements. Leads are delivered every 24 hours so you can follow up immediately with key prospects.
2. Sponsored Promotional Content
Increase visibility and elevate awareness of your company by partnering with our team to create custom content all about you that PTO and PTA leaders want to read. A truly collaborative partnership, our team combines your messaging and objectives with our content expertise (including SEO recommendations) to create custom sponsored content that aligns with your goals, and a turnkey marketing campaign that drives interest.
See what our team created recently for French Toast Schoolbox. 
3. Content Sponsorship With Lead Generation
From fun runs to holiday shops, PTO Today can align your company in a contextual way with digital gated content that drives a steady flow of leads all year long. Elevate awareness of your services among a subset of PTO and PTA leaders who are actively planning and interested in how your company can help them achieve their goals.
4. Audience Retargeting
With a retargeting campaign, your banner ads will be seen by PTO and PTA leaders after they leave PTOtoday.com to browse the web and visit other sites, keeping your company and its services top of mind with our coveted audience of school decisionmakers.
5. Custom Cobranded Emails
Our marketing team will work with you to craft a custom email in the PTO Today tone and voice that drives engagement and clicks to your website or lead-capture page. Target specific regions or go national for greater reach.
6. Vendor Directory
Known as the "Yelp of the PTO world," PTO and PTA leaders visit our online  Vendor Directory when looking for fundraising products and services, arts & enrichment programs, playground suppliers, and more. And, just like on Yelp, you can add images and videos to showcase your company, and PTO and PTA leaders can leave reviews and share their experiences. While basic listings are free, premiere listings get 5x the clicks.
Reach out to us below to learn how we can help your business reach PTO and PTA school decisionmakers!
*Association of Fund-Raising Distributors & Suppliers (AFRDS)