Trending Products That Teachers Are Buzzing About Right Now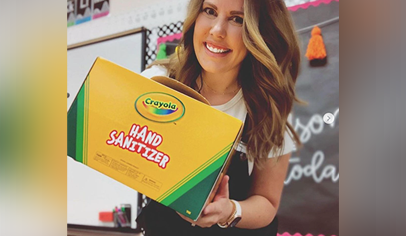 Step aside, "#1 Teacher" mug. We love you and all, but it appears we're going to need more room on our desks for all this awesome stuff.
Each month, we'll be spotlighting products that teachers all over the interwebs are buzzing about, from school supplies and classroom essentials to the things only a teacher could love (seriously).
Coffee-Scented Flair Pen? Yes, Please!
These 16 scents and colors inspired by Sunday Brunch are exactly what you need to finish grading papers and organizing your planner.
View this post on Instagram
A Pencil That Has It All
Can a pencil really be EVERYTHING? Well, when it's designed specifically for kids, helps students who need fine motor support, and keeps kids from hovering around the pencil sharpener (reducing the spread of germs)—it pretty much is.
View this post on Instagram

Crayons That Foster Diversity (and Love)
Kids know love comes in all colors. Crayola's Colors of the World collection lets them show it in shades like Light Rose, Deepest Almond, and many others. Kudos to our friends at Crayola for giving kids everywhere the opportunity to represent themselves and others around them—and to express their love.❤️
View this post on Instagram
Crayola Hand Sanitizer 
Because nothing says "Peace out, 2020" like a Crayola and hand sanitizer mash-up.
View this post on Instagram