You Might Not See Us in Walmart's and Target's Back-to-School Commercials, but Trust Us—We're There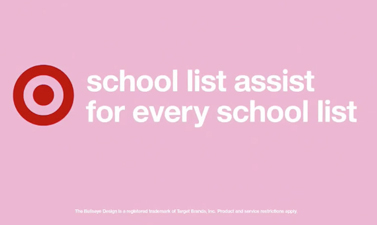 While you might not actually see us in their latest back-to-school commercials, we're behind the scenes powering the data for Target's and Walmart's school supply initiatives.
You read that right: We are the data.
Through our TeacherLists platform, we're disrupting a space that's long overdue for some, well…disruption. An $83 billion dollar industry, the back-to-school shopping season clearly makes bank. But as the landscape of online shopping rapidly changed over the past five to 10 years, we noticed that the process for school supply lists still remained pretty unchanged—as in, paper school supply lists sent via snail mail to parents—so we set out to singlehandedly revolutionize how parents find and shop for school supplies.
The results?
Our TeacherLists platform contains 1.6 million digital supply lists and growing, uploaded or created directly by teachers and shared out by school staff, making it easy for moms and dads to find and shop their lists in minutes. And because our platform is connected to top retail partners, this allows parents to add the items on their child's school supply list directly to their online shopping cart at Target, Walmart, Office Depot, and Staples.
According to the Deloitte 2019 Back to School Report, 48% of parents choose a retailer based on being able to find items on their child's school- and grade-specific supply list. And, with each list shopped by an average of 23 families per season, it's no wonder the top brands and retailers partner with us to tap into this lucrative piece of the industry—brands like Elmer's, Mead Five Star, Walmart, Target, Office Depot, and Staples.
To learn more about TeacherLists, drop us a note below.