While things will be different this year, one thing's for certain—PTO and PTA leaders are actively seeking out ways they can help their school and the vendors that can help them do just that. That's why for 2020, we've taken our popular PTO Today Live expos virtual! They're still the only one-day event that brings together hundreds of newly elected PTO and PTA leaders and booster clubs looking to meet vendors that can help them with fundraising, holiday shops, spiritwear, arts & enrichment programs, and more.

The Attendee Experience
The below video is an example of the attendee experience from start to finish. See how an attendee registers and enters the virtual expo, navigates to the expo hall, and joins an exhibitor in their virtual booth. (Please note, we've turned on the attendees cameras in this example to allow for more interaction. By default, attendee cameras are off.)
What To Expect
At our live virtual events, your company will have a dedicated "virtual booth" page on our platform. Create engaging moments in real-time for attendees in your booth with face-to-face conversations, text chats, live presentations, video and downloadable materials, polls, an interactive whiteboard, and more. Click below for a comprehensive guide to the exhibitor virtual experience.
Exhibitor registration is now closed.
Fall 2020 Virtual Expo Schedule
Midwest Virtual Expo
Thursday, Sept 24
9 a.m. – 3 p.m. CST
Registration close date 9/17
Mid-Atlantic Virtual Expo
Wednesday, Sept. 30
10 a.m. – 3 p.m. EDT
Registration close date 9/23
Southwest Virtual Expo
Tuesday, Oct. 6
10 a.m. – 3 p.m CST
Registration close date 9/29
Northeast Virtual Expo
Thursday, Oct. 15
10 a.m. – 3 p.m. EDT
Registration close date 10/08
Download PDF for package details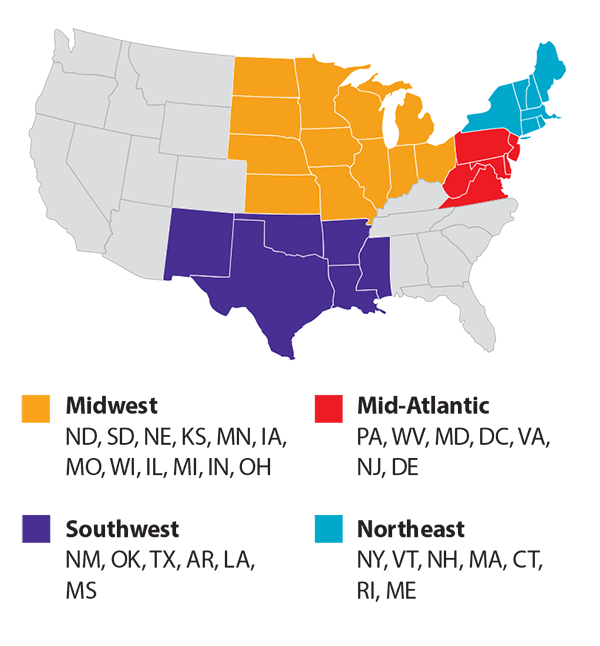 Virtual Booth Costs
(pricing per show)
Sponsor booth: $3,500
Exhibitor booth: $695
A&E/Nonprofit booth: $295
In your "virtual booth" on our interactive platform, you'll get the opportunity to interact in real time with school parent group decisionmakers from various regions throughout the United States. Attendees can conveniently come and go as they please throughout the day.
Download PDF for package details
Have questions about this fall's virtual expo events?